Libby, MT
Went for a short drive up to Kootenai (coo-ten-ee) Falls this morning.
There's something about moving waters, especially waterfalls, that are just so energizing and cleansing. These were no exception. They are the largest undammed falls in Montana.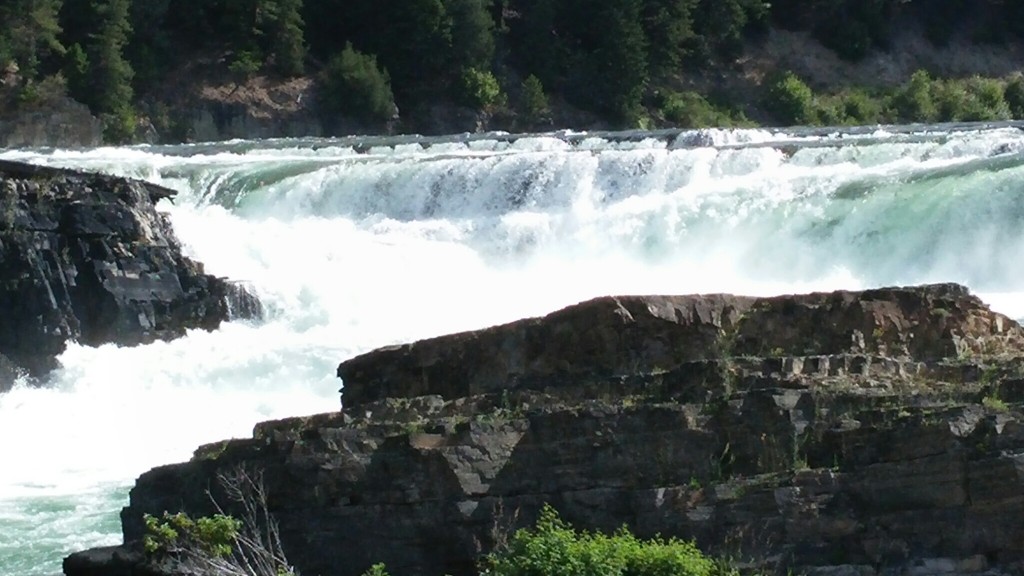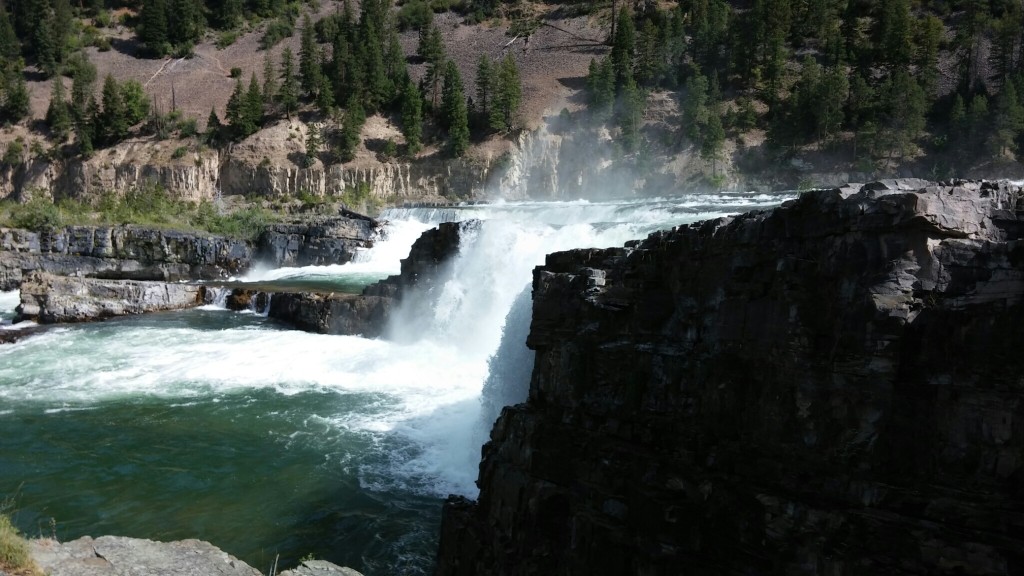 I kept thinking that the falls looked familiar. Later I read that parts of  Meryl Streep's movie "The River Wild" were filmed there.
We hiked downriver a bit to The Swinging Bridge. It's a suspension bridge directly over the river.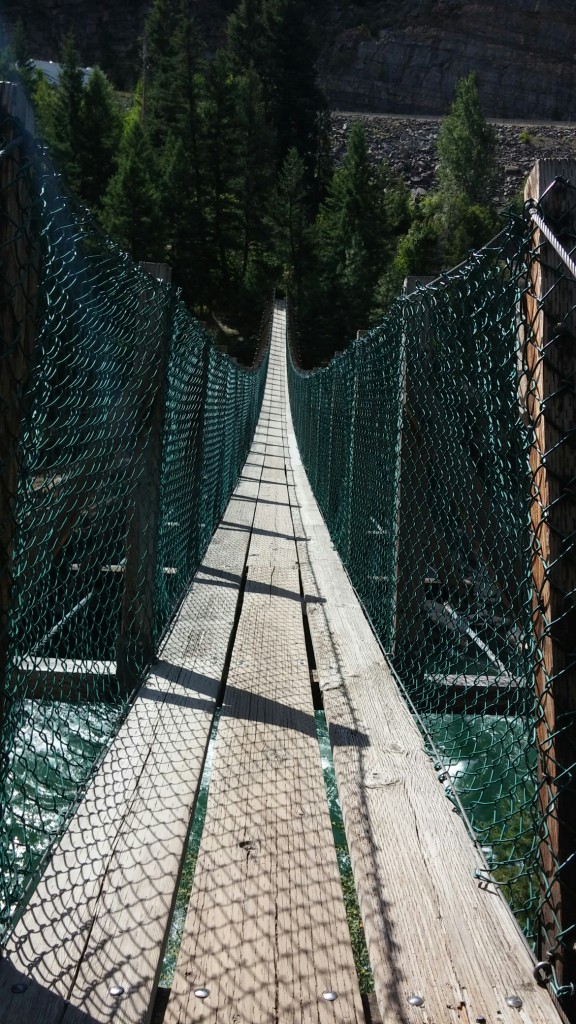 From far away, I kept telling myself that I couldn't walk over it. I'm not obsessively afraid of heights… I just really don't like them.
We passed another couple who had just visited the bridge, and I asked them if they 'did' it. They giggled and said they made it one quarter of the way across.
I gave myself a little talking to as we approached the bridge and decided what the hell… Just Do it!
Rich and Sophie went first. I can believe how that dog will try anything. The only thing she is afraid of is our Dyson vacuum cleaner. (Hat on backwards because it was windy, not because he's trying to look cool. 😉 )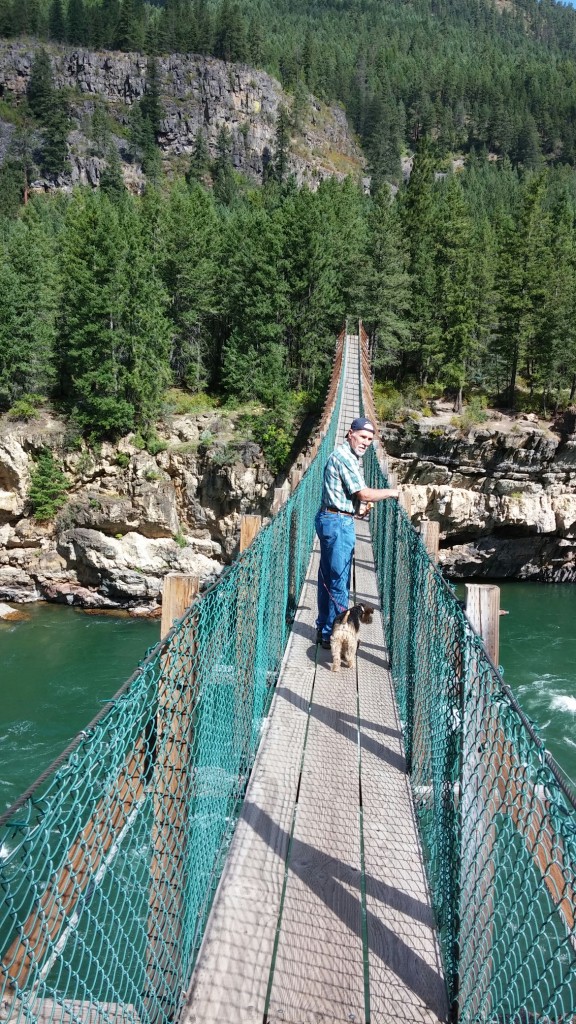 I went next, holding on to the cable tightly like that would help somehow…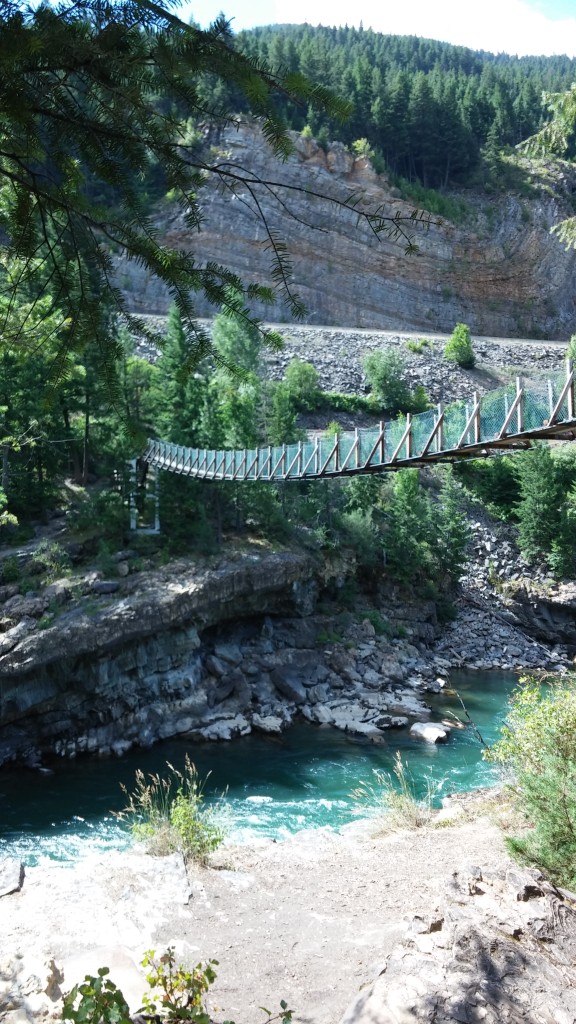 Pretty thrilling to face my fear and try something new.
After we crossed it TWICE (because there's no other way back), we ran into a couple from Germany on their way to try it.
He asked if we 'did' it. I told him "Yes!" and gave him a high five. He said, "But I haven't done it yet!" I said, "But you will!"
A few more random pictures…