Moses Lake,  WA
We had planned to travel through the northern part of Washington along the North Cascades highway, but a massive fire detoured us.
I have wanted to travel that highway (Highway 20) for several years, but it's usually closed whenever we are in the area due to early or late winter snow.
Since we couldn't travel it for real this year, I'm going to take a virtual tour of it. 🙂
"The North Cascades are Calling!"
Less than three hours from Seattle, an alpine landscape beckons. Discover communities of life adapted to moisture in the west and recurring fire in the east. Explore jagged peaks crowned by more than 300 glaciers. Listen to cascading waters in forested valleys. Witness a landscape sensitive to the Earth's changing climate. (North Cascades National Park)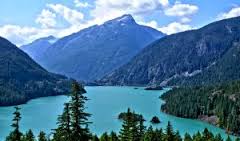 Facts and Figures
The area is often called the American Alps because off the glacier clad peaks rising almost vertically from heavily forested mountains.

Precipitation varies wildly in the area ranging from 35 to over 120 inches per year.
Elevation levels climb from 605 to over 9200 feet.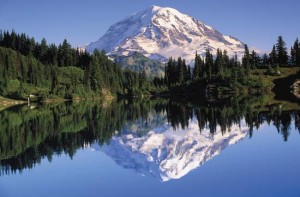 Someday we will get back there.
In the meantime I wish everyone affected by the devastating fires a quick, healthy, and wealthy recovery.