Moses Lake, WA
We're traveling today on an unexpected route.
We had to change our plans due to the terrible fires in central Washington. We'll be driving longer and farther than we anticipated to make it to some prior reservations.
So, I thought I'd take today and post some random photos that I haven't posted yet…
Ultra Van Mini Convention
At our RV park in Oak Harbor, Washington, there is a small convention of Ultra Vans.
Ultra Vans were a motor home built in the late 1960's by Corvair. "As a true monococque structure, the Ultra Van has no chassis. It is constructed like an airplane with aluminum ribs covered with riveted sheet aluminum on the top and sides. Compound curved areas (front and back corners) are fiberglass."
There are only 100 of the originally made 376 still in use, and seven of those 100 are here this weekend! One of them came all the way from Minnesota!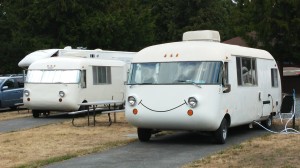 Coolest Island Touring Vehicle Ever
Although they almost ran into our Jeep, this young couple from France had the coolest island touring vehicle ever. It's a moped for two!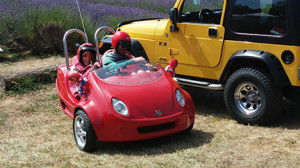 Wear Your Passion
This car owner obviously loves orcas. What if we all advertised our passions on our cars? Mine would have a picture of a big piece of cheesecake on it!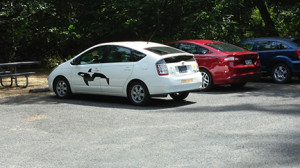 Where are the Moosette Lodges?
Sophie and I went for a short walk. We happened upon a quonset hut building that had this sign on it.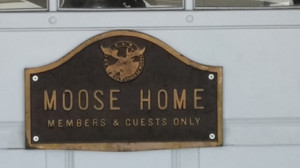 The building was old, but the air conditioner was running so I'm assuming that the "Moose" still use their home for meetings.
That got me wondering, was there ever a group for Cow Moosettes?
Deceptively Beautiful
This is a picture of Deception Pass Bridge. It's just a stunning bridge from whatever angle it is photographed from…