Oak Harbor, WA
We hopped a ferry over to Friday's Harbor on San Juan Island today for a drive and hike.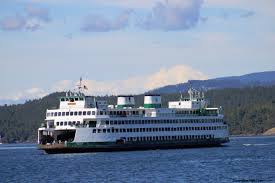 We ended up at English Camp–the remains of an English military regiment. Here's what it looked like in the late 1800's.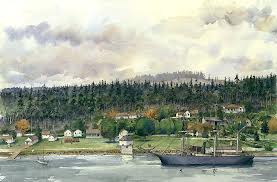 Great Britain and America agreed to a joint occupation of San Juan Island in 1859. Their camps would be located on opposite ends of the island. Everything went smoothly until someone shot a pig. In all my reading so far about the event, I have yet to find out who killed the pig…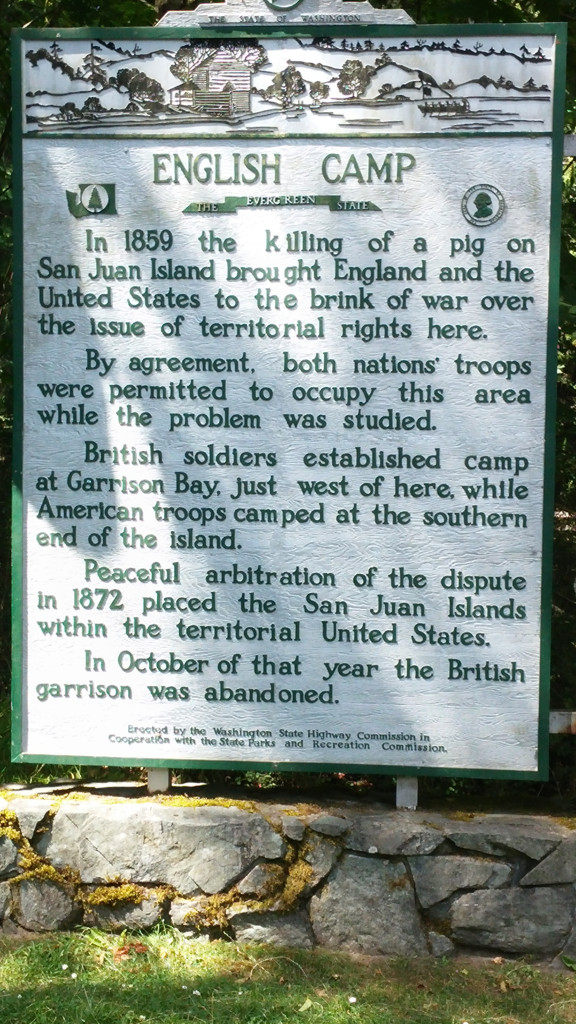 At one end of San Juan Island is American Camp; it has lovely prairies and secluded coves. At the other end is English Camp which is equally lovely but more forested and in a large sheltered bay.
We had a great hike around English Camp and finished up with a tasty lunch. So tasty that a raccoon tried to join us.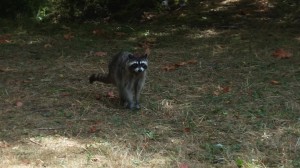 We also visited a fantastic lavender farm on the island. They were busy getting ready for a weekend festival. Everything was adorned with lavender ribbons. Beautiful!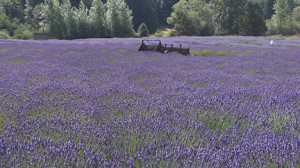 One of the things that surprised me was how differently each of the dozens of lavenders smelled. Amazing distinctions between them all.
We had a great visit to the island.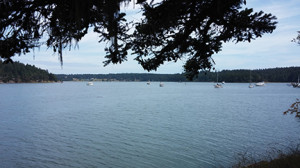 One of the things Rich and I do while we're traveling is ask each other, "Would you live here?"
We don't ask if we 'could' live here, because, honestly people could live darn near anywhere. But the real question is 'would' you live there.
Today when he asked me that question, my answer was, "Duh!"