Richland, WA
We drove through some amazing farm country today on our way from McCall, Idaho, to Richland, Washington.
It will never cease to amaze me how fertile some dirt is!
Along the drive we saw everything from blueberries to wine grapes…
The picture below is very near the Idaho-Washington border. Wheat and other grain fields as far as the eye can see…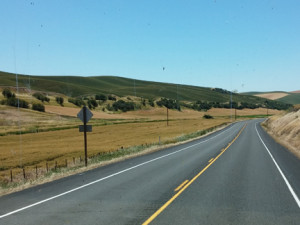 Most of the farms use dry land farming, but a few of the bigger ones use pivots to irrigate.
What fascinated us was that they farmed right up to the highway's edge.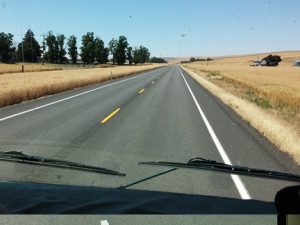 The combines that harvest the grains are HUGE. We passed a trio on the highway outside of Pasco,  Washington.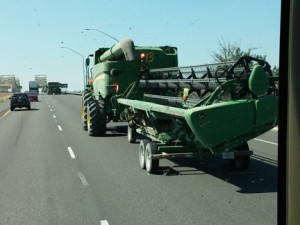 We followed the combines for almost ten miles on a two lane road at their warp speed of 18 miles per hour.
I had to giggle at the other drivers who were frustrated. They were probably eating cookies made with flour harvested by a combine somewhere and never connected the cookie with the combine let alone the wheat field…