Netarts, Oregon
I'm very fortunate to be on faux retirement for a few years.
I quit work based on Rich's grandmother's philosophy that retirement is wasted on the old. Gram believed that people should play when they are younger and work when they are older…
I fully intend to go back to work after we are done traveling, but I have no intention to go back to my previous line of work.
The thought of designing and creating a Web site for a professor who then complains that Google doesn't find the site five minutes after I finished coding it makes me want to run screaming into oblivion.
Today I'm happy to report that I found my dream job: cheese factory worker at Tillamook County Creamery Association in Tillamook, Oregon.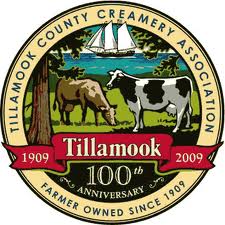 I want to do the same thing over and over again every day with no surprise (or dumb) questions, particularly from professors…