Fort Stevens, Oregon
We are staying at my favorite camping spot: Fort Stevens State Park west of Astoria in north west Oregon.
I love this park because it's heavily forested, has miles of beach, tons of hiking trails, and oodles off bike paths.
For the last two nights we've been serenaded each night with children's laughter and voices.
I think the kids had had enough of camping as of noon today . The families started packing up and the children's laughter and voices turned to screams and cries.
Years ago Disneyland had "The Happiest Place on Earth!" as their advertising tag line.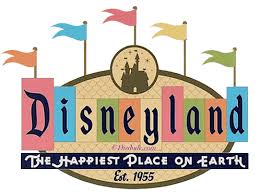 We visited Disneyland that summer. Melissa was 17, and she watched parents blowing up towards their children, kids crying, frazzled families everywhere.
Her comment? "Happiest place on earth? My ass!"
I still get the giggles thinking of her observation…
I'm sure our campsite neighbors and their kids will forget today's meltdowns and remember their camping trip fondly. Just as we remember all the good times from our family trips.