Boise, ID
I have had no trouble reaching a human at my new specialty pharmacy company.
But I have had big trouble connecting with one who could and actually WOULD help me.
I finally connected with an angel named Michael. Michael helped me more than a dozen others had over the last four weeks.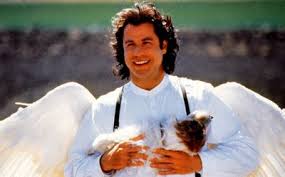 He not only listened to me whine, he started a process to correct the errors that had happened up until that point in time.
I told Michael that if we were in the same room I'd hug and kiss him!
I could almost hear him blushing over the phone…
Since I can't hug Michael in person, I'm sending him a Thank You gift and note card expressing my appreciation.
Hopefully Michael likes Chicago popcorn as much as I do.